Bark
Order Samples or Full Sheets in our new online store!
Our Bark pattern cork wall coverings transform any room to a cozy retreat or sanctuary, with its warm and natural tones and textures!
In addition to providing thermal and sound insulation, our cork wall coverings have the same health and sustainability benefits as our cork flooring.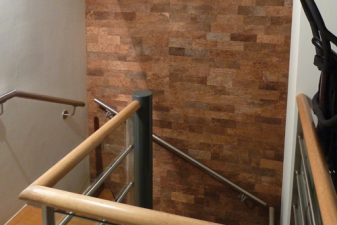 Residential applications include home theaters, media rooms, music rooms, reading rooms or studies. Commercial applications include hotels, churches, hospitals, restaurants and bars, and recording studios to name a few.
Dimensions:
36 5/8" x 24 13/16" x 1/4"
(930mm x 630mm x 7mm)
25 sheets per box