Store
The Sling - Barclay
P-SLING-BARCLAY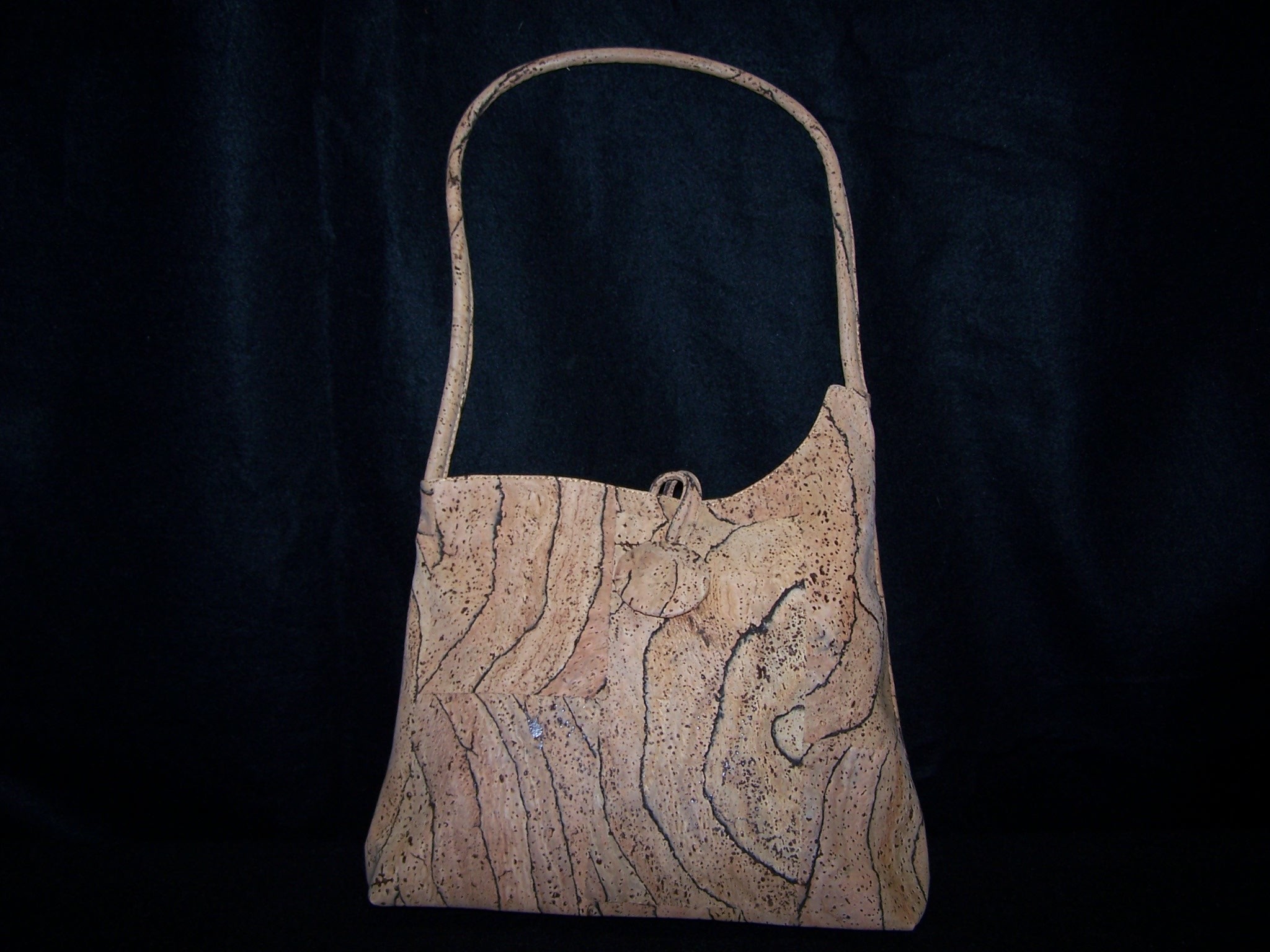 "The Sling" is a fashionable, comfortable and green choice that will be your "go to" bag for years to come. This style of bag has a large interior divided into 3 parts with a zipper on the center section. There is also an interior zippered phone pocket. The assymetrical design and over sized exterior button give the bag a unique and whimsical look.
Base: 11" x 2 1/2"
Height: 10"
Fully Lined
Cork comes from the bark of the Cork Oak Tree, grown primarily in the Mediterranean region of Europe. Cork bark can be harvested every 9 years, without harming the tree. Its natural attributes have been enriching our lives for thousands of years; as floats for fishing nets, stoppers for wine, insulation for buildings, flooring and bulletin boards, just to name a few.
With today's innovation, this rapidly renewable material has been crafted to make this fashionable and eco-friendly accessory. Because it is made by nature, every design is unique. Cork is naturally waterproof and easily cleaned with mild soap and water.
Color: Natural
Pattern: Barclay